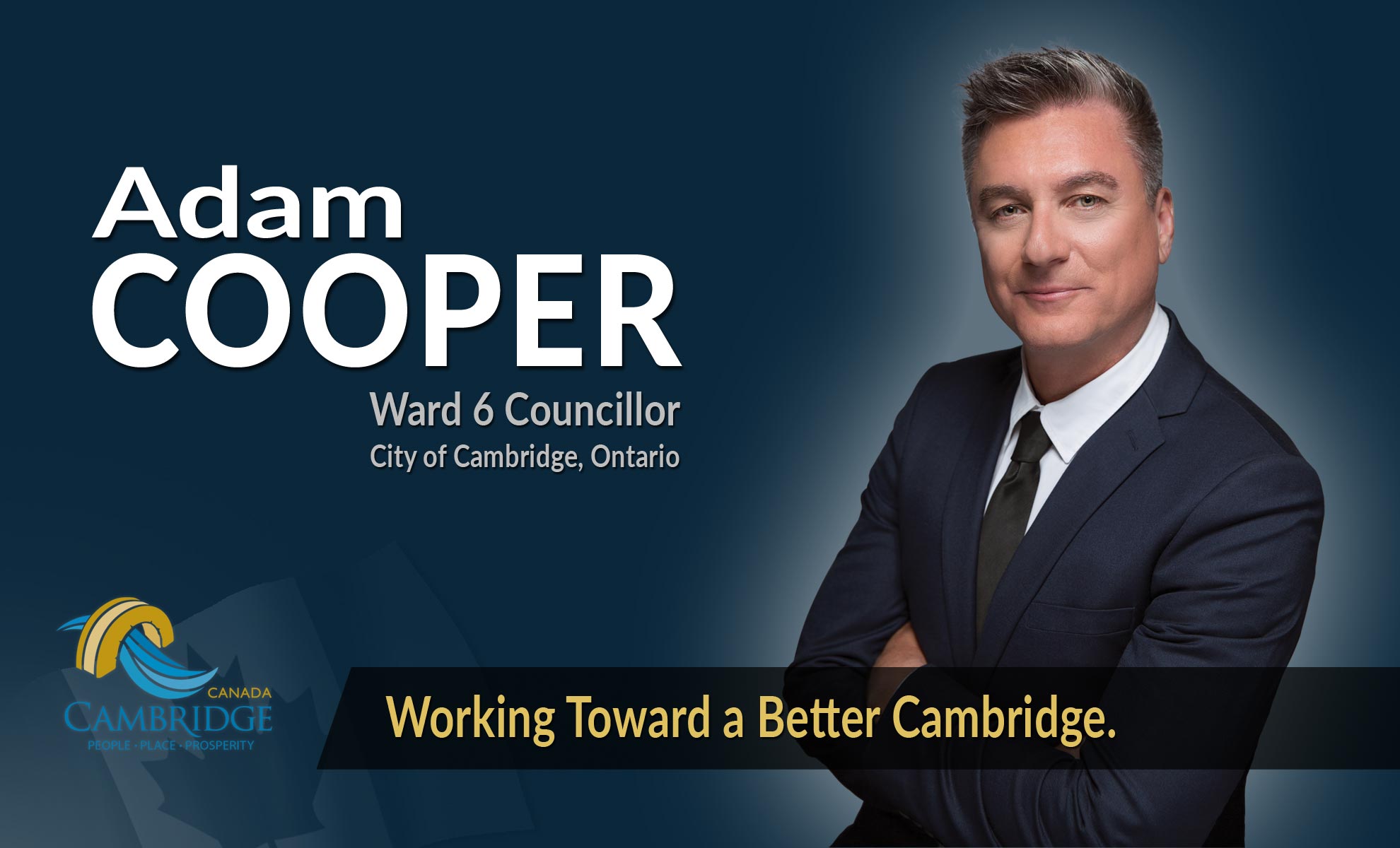 My Priorities...
Safer neighbourhoods for you and your family. Residents deserve to feel safe walking our streets and downtown areas again.
Increased police presence in our downtown cores and neighbourhoods.
Work with all levels of gov't to implement effective solutions to the drug crisis that do not sacrifice the rights and safety of the community. Injection sites and encampments are not the answer.
Urge federal and provincial gov't to fund safe, in-house, on-demand detox and rehab facilities along with transitional housing.
Work toward increased federal & provincial funding of affordable housing.
Increased mental health services.
Speeding on Ward 6's roads needs to be addressed.
Control spending to avoid another huge tax increase.
Responsible development decisions to protect our valuable heritage areas and our natural assets.
Restore trust, respect, honesty and accountability to our city council.
Together we can make a better Cambridge, YOUR Cambridge.

I Believe in...
A council that treats it's residents with respect and courtesy.
A council that respects proper procedure and does not mislead the public.
The concept that it is never right to sacrifice the rights and safety of the community in order to forward personal agendas.
A council that understands that the opinions of the people of Cambridge are not to be minimized or dismissed.
A council that fulfills it's promise to act in the best interests of it's residents and not special interest groups.
I Believe in a Better Cambridge!